Pediatric Urgent Care
It is very important that your child see their pediatrician regularly , especially in an urgent care situation. When not dealing with a life or death illness it is best to get your child the care and follow up they need at Plymouth pediatric Associates. To insure access to their pediatrician, we are open 363 days a year, with Urgent Care appointments available every day the practice is open.
If you or your child is experiencing a medical emergency, please dial 911.
What can be treated in our Urgent Care?
Most non-life-threatening problems (sore throats, fevers, earaches, coughs, bug bites, rashes and much more). If we feel you have a medical emergency, we will recommend you go directly to a hospital emergency room.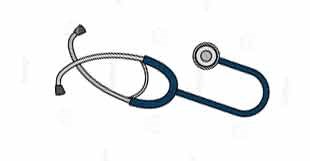 Why see your pediatrician vs. Urgent Care or the Emergency Room?
Your child will be seen by a pediatrician. Most Urgent care centers and local Emergency rooms do not have pediatricians on site, and your child will likely be treated by a provider with training and expertise focused on the care of adult patients.
As a Boston Children's Hospital affiliated practice, we can refer your child to a Boston Children's Hospital specialist, giving them direct access and continuity of care quickly.
Our providers have access to your child's medical record through our electronic medical record system, helping them to address your child's needs, document your visit directly in your child's record and communicate electronically with your pediatrician for follow up care
The wait time will typically be much shorter than a hospital emergency room.
Your out-of-pocket cost (copay, deductible, etc.) will typically be less than a hospital emergency room, depending on your insurance coverage.
Our providers are able to take care of a wider range of medical problems than some Urgent Care sites.
* Regardless of the site your child typically receives their routine care, they can be seen at either site for Urgent Care.
Urgent Care hours for the Plymouth office:
Walk In Hours: (no walk in hours until further notice)
Monday – Friday 8:30-9:45am
No appointment necessary, but you MUST be checked in by 9:45am to be seen as a walk-in.
No need to call, just walk in
Same Day sick visits:
Monday – Friday 10am-7:30pm by appointment
Saturday, Sunday & Holidays 9:30am – 3:30pm
Call the Plymouth office for a same day appointment
Urgent Care hours for the Sandwich, MA office: Sandwich office temporarily closed.
No Walk-In Hours until further notice.